Top Best Adsence Alternative For You To Boost Your Earning.
1. Media.Net

Media.net Also known as Yahoo/Bing Advertising Network is a
great Alternative to Google Adsense
. Its Ads and features are quite similar to Google Adsense and they are quite lucrative as Adsense (in terms of earnings). They have lots of features and they support mobile Ads.
You have the opportunity to customize your ad units in terms of style (size, color, shapes) so it blends better with your respective blogs & website.
[Sign Up ]
2. Chitika
Chitika is a great alternative to Adsense and a lot of bloggers have found success sing this Ad Network. Chitika offers search-targeted, mobile, and local ads to best target your users.
Chitika's Search Targeted Ads ensure that the ads on your site are seen by users who are interested in the ad content.
Chitika's Local Ad Exchange allows you to display local ads to your site's visitors based on their location.
Chitika's mobile ads cater to the needs of advertisers and publishers looking to target and monetize traffic on the go.
[
Sign Up
]
3. Infolinks
Infolinks is one of the most popular Google Adsense Alternatives; I have been seeing it on lots of blogs in recent times and its earning potential is good. Infolinks offer in-text advertising for your site and they pay you per clicks on the ads. They don't pay you per impression but rather per click.
Infolinks will turn keywords into your blog posts to advertisement links and it displays an advert when your visitors hover their mouse over the link. The best part about Infolinks is that it doesn't take up space on your site; their system will just automatically turn keywords into your content to ads. They also offer Intag Ads, Research and InFrame Ads.
[
Sign up
]
4. MadAds Media

MadAds is an Ad network that I stumbled upon recently. I believe MadAds has a great potential to be a good alternative to Google Adsense. MadAds offer a wide range of campaigns which includes: CPM, CPL, CPA and CPC. Check MadAds out to see for yourself what they have to offer.
[
Sign Up
] [
Publishers Page
]
5. Kontera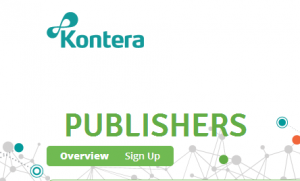 Kontera is one of the best alternatives to Google Adsense. Kontera offers in-text advertising, something similar to Infolinks which I mentioned above. Kontera does not take up additional ad spaces on your blog, rather, they analyze your site's content and turn relevant keywords or phrases into hyperlinked text ad.
Kontera provides publishers with incremental advertising revenues from their mobile or PC web pages. The ads customizable, that means you are able to alter the color of the hyperlinks, control the density of text links or even restrict turning any specific keywords into a text ad.
BY SUJEET KUMAR
NOTE- something listing for other site
if you are like this post please comment down below.
10 Important Facts That You Should Know About Adsence Alternative.
Seven Explanation On Why Adsence Alternative Is Important.
What's So Trendy About Adsence Alternative That Everyone Went Crazy Over It?
Ten Things You Didn't Know About Adsence Alternative.
The Reason Why Everyone Love Adsence Alternative.
DEALS OF THE DAY