How to fix your windows 10 lag and low graphics.
if you are newely update in to windows 10. You are facing many lags.
i am showing you some great tricks to fix your windows 10 lag
if you want to fix all lags in windows 10. you need to apply some tips.
Power Option
You need to switch into High Performance mode.
High Performance mode is best option if you are like fast computer.
High Performance mode doesn't lower your CPU's speed when it isn't being used, running it at higher speeds most of the time. It also increases screen brightness. Other components, such as your Wi-Fi or disk drive, may also not go into power-saving modes.
Open Control Panel -> Search -> Power Option
Increase Virtual Memory (VRAM)
Virtual ram is boost your Software launching speed and smooth your graphics
Control Panel -> All Control Panel Items -> System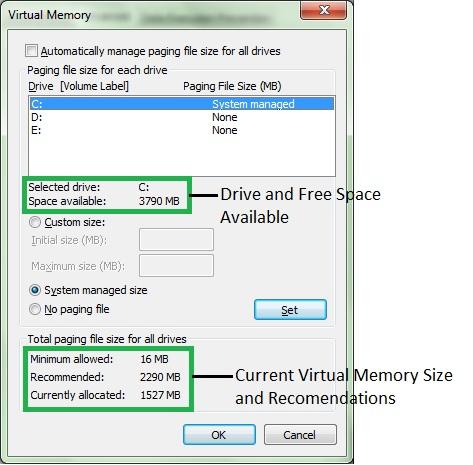 Startup Apps
Some Unnecessary app
Step 1:
Launch the
task manager
. You can find the
task manager
by clicking on the
Windows
button and looking for it in the list, or searching for it in the nearby search bar.
Step 2:
The
task manager
will only show the current programs you have open. Get it to reveal more information by selecting at
More details
the bottom of the window. This opens a larger window with a much longer list of apps and various tabs. Don't get overwhelmed! Look at the tab options and go to the one that says "
Start up
."
Step 3:
The
Start up
tab shows you all the apps that are enabled to auto-start when you login. You'll notice that all active apps say "
Enabled
" in the status section. That's the part you want to change. Look through the list and find the apps that you don't need to automatically launch — this varies, but consider your tasks and what's essential. You probably want OneDrive to launch at work, your Nvidia graphics card to launch on a gaming rig, and so on. When you find an app you
don't
need, right-click (or do a long tap with your finger, etc.) to bring up a menu where the your first option is to
Disable
the app. There's also a
Disable
button at the bottom of the window if you don't want to right-click.
By sujeet kumar