3 Great Tricks to Success Your Facebook Page.
A successful Facebook page is Boost your Business
Here are 5 trick you can use to run a successful Facebook Business Page:
Target:
Create brand and/or product awareness
Build a community
Show your expertise
Educate
Stay top of mind
Increase your reach
Generate traffic to your website
Build new partnerships
Provide Customer Service
Increase sales, Etc.
1. Create
professional Page
Create something New and original Like:
Professional Logo ,Cover Photo ,Video Intro.
How to make Logo & Cover Photo for your Facebook page:
For PC Users:
1st method: You can use Photoshop for making your logo
2nd method: Open
Canva.com
Choose a template For your logo and edit
For Smartphone User:
Many apps like
PicsArt
is help to make your logo
Processional.
Easy Method: Download Canva app
Choose a template For your logo and edit
2. Make Community on your Facebook Page
Influence Your audience & visitors to like and follow your page.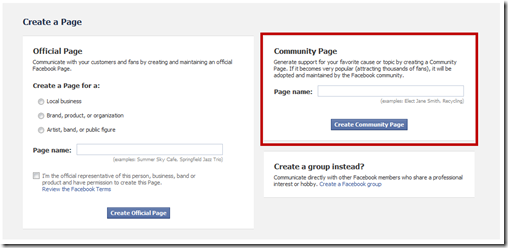 Best way to make your community on Facebook:
To create a Facebook group focused on building a community, select Connect and Share. Next, you need to name your group. For best results, choose a name that people will understand right away so your group is easy to find in a Facebook search and your audience will instantly know that your group is for them.
3. Promote Your Content with Facebook ads
Boost your Facebook post. Boosted posts are the easiest way on Facebook to promote your content. All you need to do is set up a budget, choose the audience, and click "Boost Post." In my experience, the best time to boost a Facebook post is about an hour after publishing the original article.
Invest Money on your page. Facebook ads help to get 100-200 like per day on your page.
How to create a Facebook ad
Campaigns. The campaign houses all of your assets.
Ad sets. If you're targeting separate audiences with different characteristics, you'll need an individual ad set for each.
Ads. Your actual ads live within your ad sets. Each ad set can hold a variety of ads that vary in color, copy, images, etc.
BY sujeet kumar