Here's What No One Tells You About How Much Money You An Earn With Blog And Website.
Many people want to create a Blog and website. in this post, I am clear your some question like How much money you can earn with blog and website.
Website and Blog is the best way to make money online, if you have a YouTube Channel then you will definitely need a blog site.
How to transfer organic visitors to your blog and youtube channel:
If you are started a new blog and website then you will need a YouTube channel because this will boost your website traffic and transfer organic visitors to your blog.
Make same content on your blog and YouTube channel and post your video on your blog and share blog link to your video description.
I am showing you some professional blogger income status.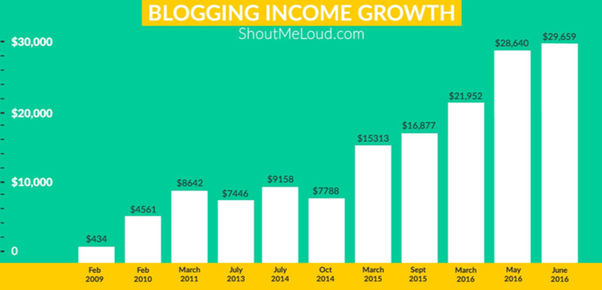 3 Highest Paying Ad Network:
The easiest approval ad network
Best Ad Network for New Blogger:
Higher than 1K visitors -
$7
Permonth - 30$ - 70$
if you have any kind of problem and question
email me..
by sujeet kumar