Top 5 Best Single Board Computer
Many of you want to buy a cheap computer for your Kids and build a project.
in this post, i am covering 5 Best Single Board Computer.
Single board computers, also known as SBCs
A single board computer is differentiated from a desktop or personal computer not by what it is capable of, but by the way it is designed. A single board computer has all of the elements of a complete computer contained within one single circuit board. Conversely, desktop computers have motherboards with slots for the basic components of the computer. On a desktop computer, the processor, memory, storage, input and output devices and other basic components attach via sockets on the motherboard. On a single board design, everything is self-contained.
Single board computers are also expanded in their capabilities differently than desktop computers. On a desktop computer, adding capability to the motherboard is typically accomplished by plugging a peripheral device into a slot on the motherboard. A high end video card, for instance, will be plugged into a specialized slot on the motherboard. On a single board computer, this and the other components required on the computer are simply a part of the circuit board and the device is ready to go as is.
Single board computers come in a huge range of different capacities. Because some of them are used to control very simple processes, some single board computers are very slow and limited compared to the average desktop computer.
Best Single Board Computers
The ASUS Tinker Board is a single board computer launched by ASUS in early 2017. Its physical size and GPIO pinout are designed to be compatible with the second-generation and later Raspberry Pi models.
Operating system compatibility includes many Linux options such as Debian-based TinkerOS, Armbian, Android, and Flint OS.
In the Orange Pi Prime, you'll find a powerful and versatile SBC. It's stacked with an Allwinner H5 processor, 2GB DDR3 SDRAM, and a microSD card slot. At a low price, the Orange Pi Prime is comprised of quality components which rival that of the Raspberry Pi 3, and its Mali-450 GPU can tackle 2K video.
Buy Link
Featuring an impressive 40 GPIO pins, the Rock64 runs Linux and Android phenomenal device. Its Mali-450 MP2 GPU handles 4K video at 60 frames per second. The 4GB variant is a robust board which rivals the Raspberry Pi 3, and its 64-bit processor makes the Rock64 Mini a true contender in the SBC space.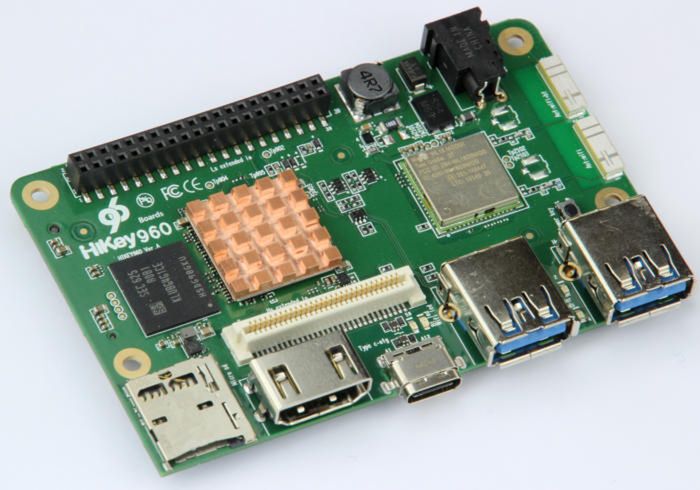 With Android-x86, an Android open-source port is available for use on the Udoo x86. This board remains compatible with Linux, Windows, Yocto, and Chromium OS. As Softpedia reports, the Udoo x86 achieved a whopping 10x multi-thread CPU performance gain over the Raspberry Pi 3 in its Sysbench tests. Considering its beefy processing power, the Udoo x86 is a top choice as a single-board computer for running Chrome OS and Android.
It would be remiss to discuss the best SBCs without mentioning the
Raspberry
Pi
. While competing boards abound, the Raspberry Pi is easily the most well-known and popular single-board PC. For running Android and Chromium, you'll need a decent chunk of computing power. As such, the Raspberry Pi 3 is recommended instead of the Zero or Model A (what are the differences?).
Using Chromium OS, the Raspberry Pi 3 runs Chrome OS, and with RTAndroid, it's compatible with Android. Plus, the Pi runs a bevy of operating systems including Raspbian, RetroPie, and Recalbox. Try these tips to maximize Raspberry Pi performance.
By
sujeet kumar
My Other website :-
HOLLYBOLLY
(For Downloading hollywood and bollywood Movie in free )
Time For Fun
(For fun time and some Comedy stuff,
Post Your own Blog
)
World Tranding News
(News website for latest update,
Join as a writer
)
Feed Your Life
(Like a social media, Join now )
Learn About Computer with sk
(Useless)
Tech Pratik
(For latest Tech News)
Business Email
Contact Email