Build Gaming PC Under 20k Rupees In India.
So if you want to build Gaming PC under 20k Indian rupees? but can't decide the right parts. Our guide will help you build the best rig under your budget. Building a good gaming rig under 20K is possible but don't expect it to be a full on gaming rig, what I mean is that it will let you play most games at medium and low settings don't expect it to run games at full settings running at 100 fps.
Read also
Build PC without graphic card
CPU:
AMD A6-6400K 3.9GHz Dual-Core Processor
(₹4194.00 @ Amazon India)
Motherboard:
Asus A68HM-K Micro ATX FM2+ Motherboard
(₹3925.00 @ Amazon India)
Memory:
Crucial 4GB (1 x 4GB) DDR3-1600 Memory (₹1345.00
@ Amazon India)
Storage:
Western Digital Caviar Blue 1TB 3.5" 7200RPM Internal Hard Drive
(₹3754.00 @ Amazon India)
Case:
Cooler Master K380 ATX Mid Tower Case
(₹4466.00 @ Amazon India)
Power Supply:
Corsair VS 450W ATX Power Supply
(₹2542.00 @ Amazon India)
Total:
₹20226.00
Before i continue This post, one thing i want to share with you if you want to be an author on
mysterytechs.com
then you will
click
on this Link.
So you are Build Gaming PC under 20k with Graphic Card, first of all i am coming to the main things "Graphics Card" Mostly people in India want to Build a Budget Gaming PC like 20k to 30k PC in this price segment various kind of Graphics Card you can find on online.
Gigabyte GeForce GT 730
GeForce GT 730 is a very good
budget graphics card
for building an affordable gaming rig. It is a decent powerful graphics card and you can play latest games on low-medium settings, and older games at high settings on decent resolution. Here we got
EVGA
GeForce GT 730 graphics card with 2GB GDDR5 64-bit video memory. It comes with 384
CUDA Cores
and has memory bandwidth of 40 GB/s. It is a
low profile graphics card
and is actively cooled by a single fan and heatsink. You can get this card at a cheap price from the link given below.
GeForce GT 730 2GB GDDR5 Specifications
CUDA Cores
384
GPU Clock
902 MHz
Memory Clock
5010 MHz
Memory Size
2GB GDDR5
Memory Interface
64-bit
Bus Interface
PCI Express 2.0
DirectX
12
OpenGL
4.4
Output Ports
VGA, HDMI, DVI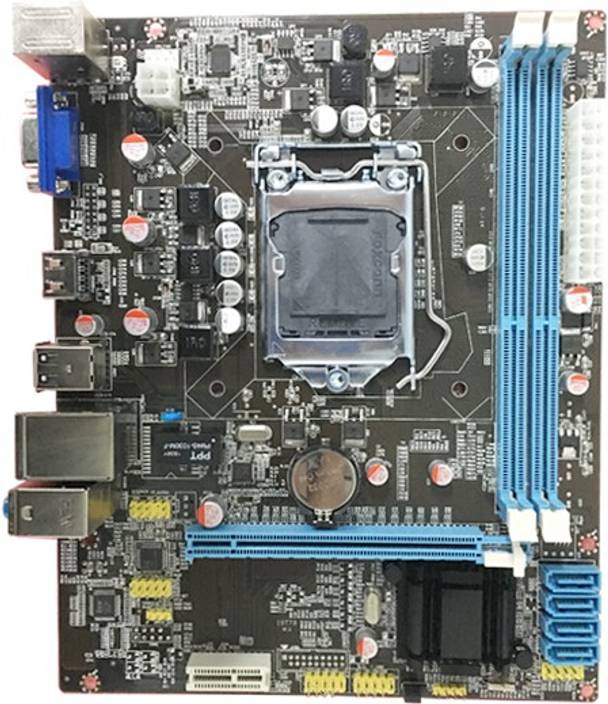 Why this motherboard Best in this PC build under this budget.
Because this motherboard supports 16gb of ram ddr3 and powerful 1gb graphics integrated.
General
Model Name
H-55 1156 Socket Motherboard
Socket Type
1156
Processor Supported
Intel core i3/i5/i7 1st Genration
General Features
Form Factor type
Standard-ATX
Memory
Computer Memory Type
DDR3
RAM Support (in GigaBytes)
16
SATA 6 GB/S ports
2
SATA 3 GB/S ports
4
Connectivity
No of Expansion Slots
2
On board USB 3.0
No
No of USB 3.0
0
No of USB 2.0
4
Warranty & Other Features
Warranty (in years)
1
Dimensions
Length (in cm)
10
Breadth (in cm)
2
Height (in cm)
2
| | |
| --- | --- |
| | |
| | |
| | |
| | |
| | |
| Item model number | KVR1333D3N9/4G |
| RAM Size | 4 GB |
| Computer Memory Type | DDR3 SDRAM |
| Voltage | 1.5 Volts |
If you want to add 8gb Ram on this build then you can buy 2 card
You can run all games In 8gb ddr3 ram if you think to buy and insert 4gb ram on your PC Then mostly lag on your PC.
Intel Core i5-650 Processor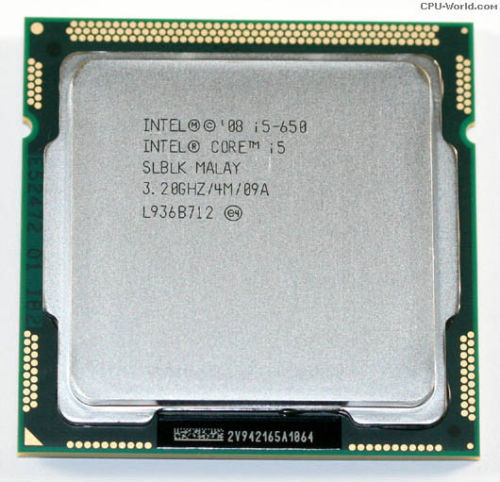 Essentials
Status
End of Life

Launch Date

Q1'10
Processor Number
i5-650

Intel® Smart Cache

4 MB

DMI

2.5 GT/s

Instruction Set

64-bit

Instruction Set Extensions

SSE4.2

Embedded Options Available



No

Lithography

32 nm

VID Voltage Range

0.6500V-1.4000V

Recommended Customer Price

BOX : $177.00
Datasheet


-

Performance

# of Cores

2

# of Threads

4

Processor Base Frequency

3.2 GHz

Max Turbo Frequency

3.46 GHz

TDP

73 W
-

Memory Specifications

Max Memory Size (dependent on memory type)

16 GB

Memory Types

DDR3-1066/1333/1600

Max # of Memory Channels

2

Max Memory Bandwidth

21 GB/s

Physical Address Extensions

36-bit
-

Graphics Specifications
Processor Graphics ‡
Intel® HD Graphics

Graphics Base Frequency

733 MHz

Intel® Flexible Display Interface (Intel® FDI)

Yes

Intel® Clear Video HD Technology

Yes

# of Displays Supported ‡
2
-

Expansion Options

PCI Express Revision

2.0
PCI Express Configurations ‡
1x16, 2x8

Max # of PCI Express Lanes

16
-

Package Specifications
Max CPU Configuration
1
TCASE
72.6°C
Package Size
37.5mm x 37.5mm
Processing Die Size
81 mm2
# of Processing Die Transistors
382 million
Graphics and IMC Lithography
45 nm
Graphics and IMC Die Size
114 mm2
# of Graphics and IMC Die Transistors
177 million

Sockets Supported

FCLGA1156
Low Halogen Options Available
See MDDS
-

Advanced Technologies
Intel® Turbo Boost Technology ‡
1.0
Intel® vPro Technology ‡


Yes

Intel® Hyper-Threading Technology ‡


Yes

Intel® Virtualization Technology (VT-x) ‡

Yes

Intel® Virtualization Technology for Directed I/O (VT-d) ‡


Yes

Intel® VT-x with Extended Page Tables (EPT) ‡


Yes

Intel® 64 ‡


Yes

Idle States

Yes

Enhanced Intel SpeedStep® Technology




Yes

Intel® Demand Based Switching



No

Thermal Monitoring Technologies

No
-

Intel® Platform Protection Technology
Trusted Execution Technology ‡


Yes

Execute Disable Bit ‡

Yes
Note. don't forget to buy a lga1156 CPU cooler
CPH698V12 Power Hub Series from Circle, Its new range of high-end performance Power Supplies. Designed to appeal the user looking for a truly premium power supply. The range Boast many cutting-edge features, several of which have never been offered before. The power Hub included with 12cm Fan for better cooling and it can supports the Voltage range from 200 volt to 280 Volt. Its cutting edge technology gives high stability, reliability and "Quiet" cooling for your digital world. It controls OCP, OVP, UVP, SCP, And moreover it comes with the life time support.
Cabinets
BarraCuda Cost-effective storage upgrade for laptop or desktop computers Store all your games, music, movies and more with up to 4TB of storage SATA 6Gb/s interface optimizes burst performance Seagate Secure models for hardware-based data security Instant Secure Erase allows safe and easy drive retirement Protect data with Self-Encrypting Drive (SED) models Product Description: Versatile and dependable, the fierce Seagate BarraCuda drives build upon a reliable drive family spanning 20 years. Count on affordable BarraCuda drives as 2.5 and 3.5 inch HDD solutions for nearly any application-working, playing and storing your movies and music. Amazing Versatility Versatile and dependable, Seagate's fierce new BarraCuda drives are inspired by the past but ready for the future. BarraCuda drives are a cost-effective way to handle all your PC needs-working, playing storing your movies and music, and more. Best-Fit Applications Desktop or all-in-one PCs Home servers Entry-level direct-attached storage devices (DAS).
By sujeet kumar
cradit:-
techpratik.tk