Linux operating system For Professional Work.
L
inux-based operating systems are often used by developers to get their work done and create something new. Their major concerns while choosing a Linux distro for programming are compatibility, power, stability, and flexibility. Distros like Ubuntu and Debian have managed to establish themselves as the top picks. Some of the other great choices are openSUSE, Arch Linux, etc. If you intend to buy a Raspberry Pi and start with it, Raspbian is the perfect way to start.
If you can't stand the lackluster security of a Windows computer, but macOS is much too shallow, allow us to introduce you to Linux. It is, quite simply, the ultimate in open source software. The OS started out as being exclusive to regular x86 desktop PCs, but has since found its way into everything from Android phones to Google Chromebooks.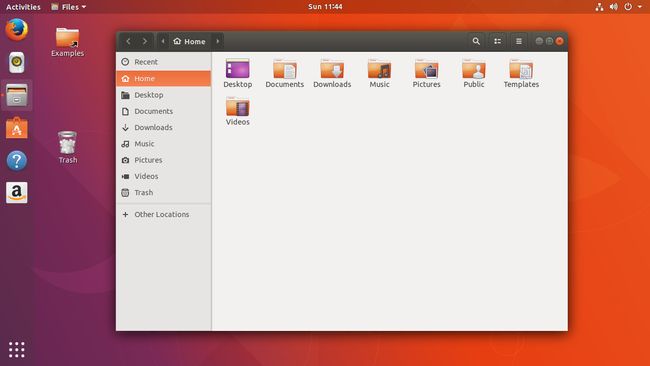 One of the most popular distros for good reasons
Very accessible for novices
Security and stability of LTS version
Lubuntu spin is great for underpowered PCs
Ubuntu is one of the most popular flavours of Linux and along with Mint is strongly recommended for Linux newbies, as it's extremely accessible.
New versions of Ubuntu are released every six months. At the time of writing we're up to Ubuntu 18.04. Every other year the developer Canonical releases an LTS (long term support) version of Ubuntu. These guarantee five years of security and general maintenance updates, so you can carry on using your machine without the hassle of running a full upgrade every few months. Standard releases are supported for one year only.
The current LTS version of Ubuntu (18.04) uses the Gnome 3 desktop environment, which may be less familiar to Windows and macOS users.
There are variations of Ubuntu which employ different environments such as Lubuntu, which uses a minimal desktop environment based on LXDE and a selection of fast, lightweight applications. This places far less strain on system resources than the graphic-intensive Unity.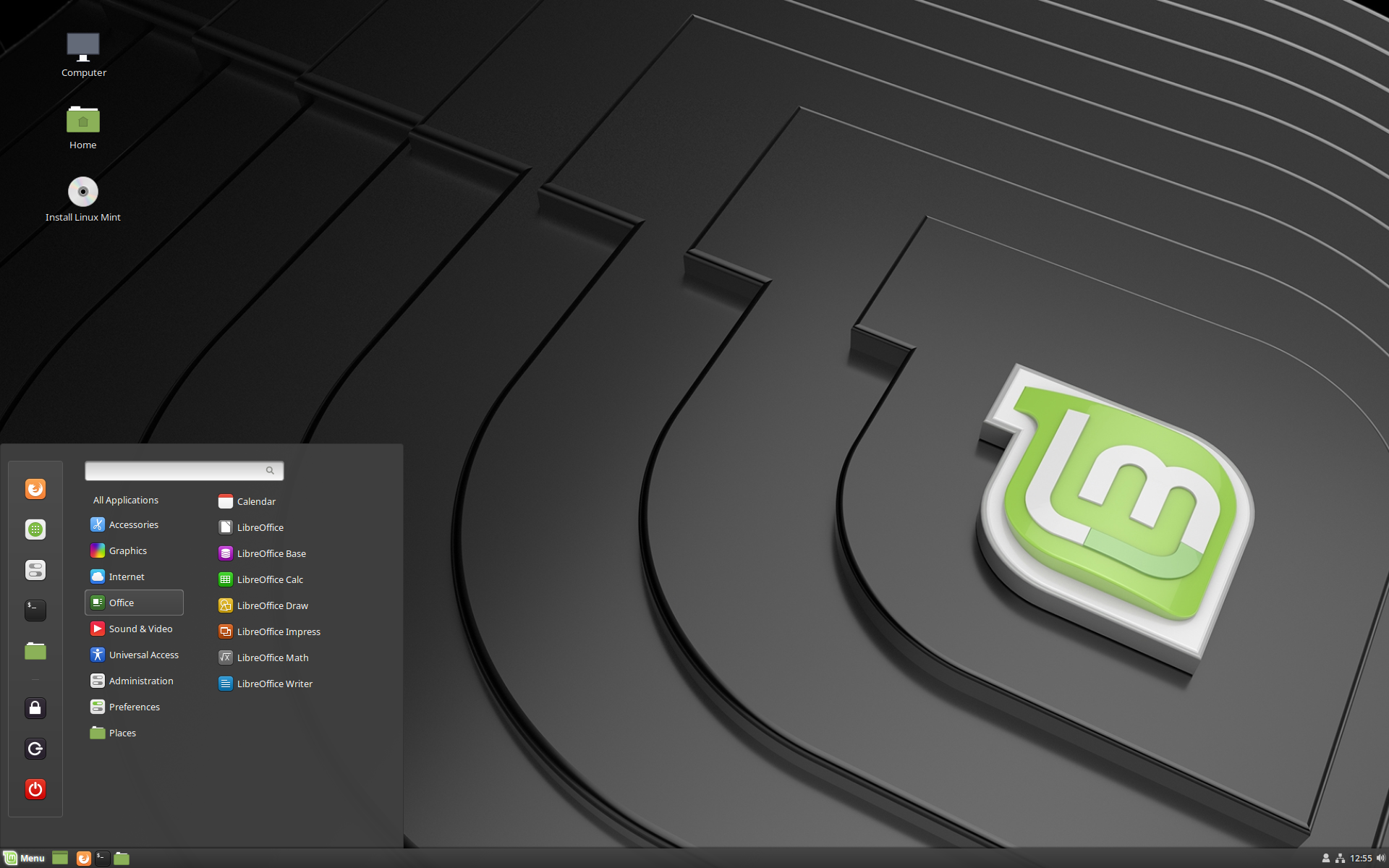 A strong option for those new to Linux
Ideal for those switching from Windows/Mac
Good media support out of the box
Impressive amount of customisation options
Linux Mint is a great 'default' distro for new Linux users, as it comes with a lot of the software you'll need when switching from Mac or Windows, such as LibreOffice, the favoured productivity suite of Linux users. It also has better support for proprietary media formats, allowing you to play videos, DVDs and MP3 music files out of the box.
Linux Mint is an elegant, modern distro that is easy to use, yet powerful. Based on Ubuntu, Linux Mint is reliable and comes with one of the best software managers. Mint has been the top-rated Linux operating system on DistroWatch since 2011, with the vast majority of Windows and macOS refugees choosing it as their new desktop home.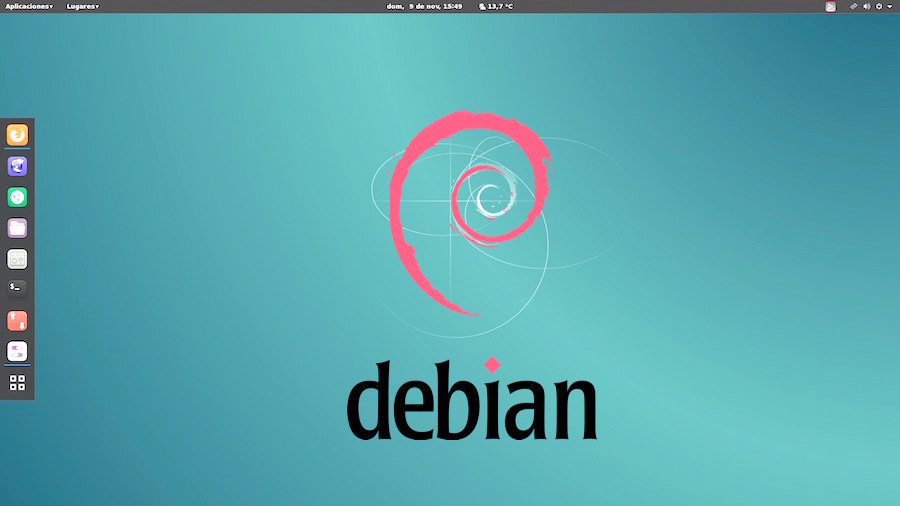 Debian GNU/Linux distro is the mother operating system for many other Linux distributions. Its latest 'stretch' release arrived recently. In any discussion of the best Linux distros for programmers, Debian and Debian downstream distros find a special place. The reason behind Debian's status as a developer's operating system is a large number of packages, which are aimed at stability, and tons of tutorials out there to solve your issues and get better at whatever you're doing. Here, I'd also like to mention the Debian testing branch (don't let the word testing scare you), which has all the latest software and it's pretty stable. It's highly recommended for advanced programmers and system administrators.
openSUSE, which can easily give Ubuntu a run for its money due to its professional and timely development, is a very stable operating system for programming. This Linux distro is available in two versions. While openSUSE Leap is the LTS release which remains pretty up to date and guaranteed stability, Tumbleweed is the rolling release for those who love the taste of the latest software.
One of the major strengths of openSUSE is its YaST package management which makes it easy to automate different tasks. Another great quality of this dependable Linux distro for developers is its software delivery method. You can simply visit their website and directly install anything you like. Its vast package database and supportive community is another plus point.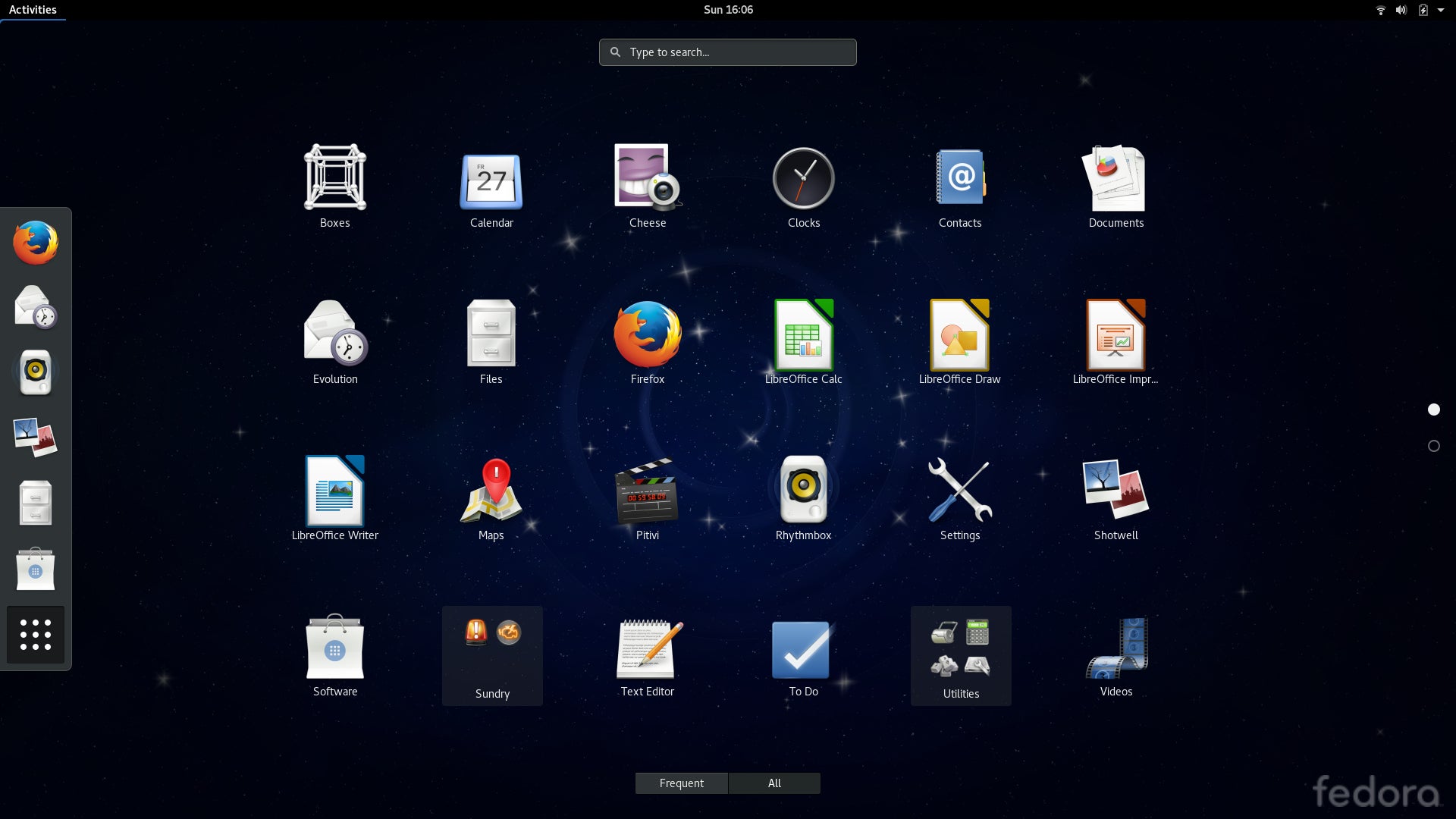 Community-driven Fedora, whose primary sponsor is Red Hat Inc., known for delivering the most cutting edge features in the world of Linux desktop. Its latest releases often inspire the other Linux distributions to adopt new features and make changes. Its smart auto config and updated packages make it a perfect programming operating system for a developer. If you don't like being stuck with an older version of operating system you can adopt Fedora as it has a release cycle of 6 months. Upgrading from one version to another is also painless.
Moreover, Fedora only ships with open source components, which makes it a perfect choice if you're a die-hard open source lover. Even Linus Torvalds prefers Fedora over Debian and Ubuntu. The Fedora forum is a very friendly platform to share your problems and get them solved. As Fedora is backed by Red Hat, you can expect it to work without issues while development process.
By sujeet kumar
Comment down below and suggest me some post idea and get cradit on my post