High Graphics Free PC Games Under 2GB RAM.
If you have Low-end PC and You want to play high graphics games The keep reading this post.
If you want to write a Post On this Website and become an author the
click here
So what do you do when you don't have an excellent gaming PC? What do you do when you can only play on a potato? Unfortunately there isn't much you
can
do, unless you're willing to dish out quite a bit of cash to upgrade. Usually one of the biggest obstacles to a PC running certain games is the RAM requirement. RAM is arguably the most important factor when it comes to checking your system's compatibility, so that is what we are going to focus on. If you have sucky RAM, then this article is for you.
video
You can play most of these games on Windows 7, Windows XP, Windows 8 or 8.1 or even on Windows 10.
1. Dark Void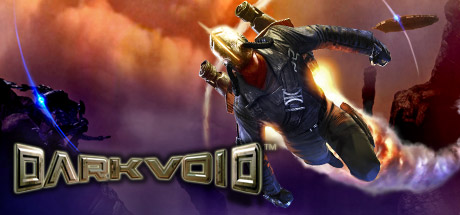 Dark Void is a video game developed by Airtight Games using the Unreal Engine 3 and published by Capcom for the PlayStation 3, Xbox 360 and Microsoft Windows. In the game, players must face an alien threat that humanity had previously banished.
Dark Void is a sci-fi action-adventure game that combines an adrenaline-fuelled blend of aerial and on-foot combat set in a parallel universe called "The Void". Players assume the role of Will; a pilot dropped into incredible circumstances while on a routine air cargo flight crashes in the Bermuda triangle leading him to be trapped in the Void. This unlikely hero soon finds himself swept into a desperate struggle for survival at the head of a group called The Survivors. Trapped in the Void, these resistance fighters are battling to hold off a mysterious alien race that plans to threaten Earth. Dark Void's unique combination of in-air and on-ground combat creates a thrilling new gameplay dynamic to the third-person shooter experience. Taking 3D action to a whole new level, Dark Void's vertical combat system allows players to dangle from thousand foot drops as they take cover and drop enemies from above and below, bringing a whole new sense of vulnerability and thrill to the player. Defying gravity in vertical combat is only half the battle as, over time, Will is upgraded to a powerful rocket pack which allows for fierce in-air combat as gamers are able to fly through the void at unparallel speeds shooting down anything that gets in their path. Blasting away at massive bosses has never been this much fun as Dark Void offers a unique grip system made up of a variety of grip-based mini-games including skyjacking UFOs mid-flight.
2. Crysis
Crysis is a first-person shooter video game developed by Crytek and published by Electronic Arts for Microsoft Windows and released in November 2007. It is the first game in the Crysis series
Crysis is set in 2020, when a team of
US
archaeologists, excavating the mysterious crash site of an ancient asteroid, are taken captive by the North Korean military forces. By that time, the North Koreans had become quite a power in the world. In an attempt to keep the situation
from escalating, the United States government sends in an off-the-books US Army Delta Force team, supported by the aircraft carrier USS Constitution and its battle group.
Download
3. STALKER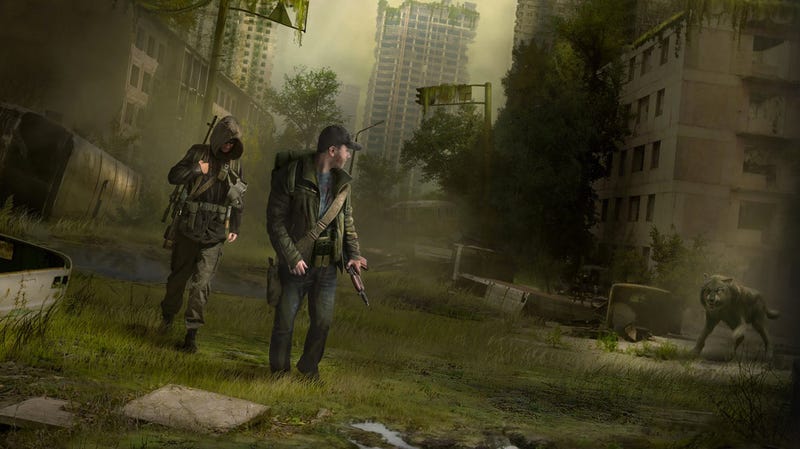 S.T.A.L.K.E.R.: Shadow of Chernobyl is a first-person shooter survival horror video game developed by Ukrainian game developer GSC Game World and published by THQ
The idea of fusing first-person shooter mechanics with an open world is a tantalizing one. In GSC Game World's long awaited
S.T.A.L.K.E.R.: Shadow of Chernobyl
, such an experiment in genre cooking has produced some great results. The game offers significantly more content than any other FPS out there, but struggles a little when it comes to the open world. What remains consistent throughout the experience is the compelling atmosphere. The gnarled trees, bleak skies, and rumbling thunderstorms of The Zone grab you firmly by the ears and yank you across irradiated wastelands. In your first hours expect to be filled with an intrepid glee as you acclimate to the game world. A little while later, you'll likely realize the environment's limitations and yearn for more.
All Download link by
battle king