Get Real Traffic on Your Affiliate Products.
As you Seen In my previous Article so Many
SEO
and Earning tips i am sharing on this site, but this is best tips and how to post i ever posted on
mysterytechs.com
.
But now that you've gone through all the necessary steps to establish your online presence i.e. your affiliate website, the hard work of building your business begins: driving traffic to your site, achieving and maintaining your search engine rankings, and ultimately, making money. The steps to achieving that ROI on all your preparations, however suddenly become very unclear.
affiliate is best method to earn money for blog and websites.
If you're operating an affiliate site, you know how important it is to get traffic to your domain. Website traffic means the difference between making a living as an affiliate marketer, and being just a hopeful entrepreneur. Driving traffic to your website can be difficult, but it's definitely something you can do on a small budget. Here are a few tips that you can implement right away to see good results.
You will provide that affiliate with links to your product, which they will use on their website to market to their audiences. In return for all of these work, you'll provide the affiliate with a percentage of the profits that you make on the sales that they have helped to create via their promotional efforts.
1. Using Blog Comments.
Blog commenting is one of the best way to spread out your affiliate links. While writing a comment, leave your affiliate link. But not all blog are allowing this to happen.
List down the blogs in your topic and see the old comments, if you see they have allowed to add affiliate links then go ahead to add yours. The earlier if you write comments, chances for getting more clicks on your affiliate link
2. Reddit Subs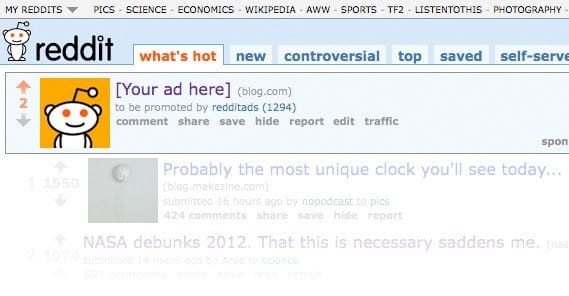 Reddit can be a good place to market, but you have to be careful to fit in. You can't just throw your link wherever, because people will question it and they will downvote it into invisibility. Your only hope is to be a regular member of Reddit, while advertising your link when it comes up.
3. Write Product Guides
Unless all you're selling are ebooks, you can probably find some way to create a tutorial in using the products you sell. Even if it's as simple as using a dietary supplement in conjunction with diet and exercise; just write diet guides and exercise plans. You can always find supplemental material to write and post, which will serve as evergreen guides to attract people who might not even initially want to buy, but who can be convinced to purchase later.
4. Relevant Forums
Industry-related forums are a great place to become a member of a community. Once there, you can work links to your blog posts and to your site in to your most educational posts. Put one in your profile and one in your signature, and don't shoehorn them into every post. That way, you have more goodwill among users.
Best Affiliate Marketing Forums
Here's the list!
StackThatMoney
WarriorForum
WickedFire
CPAClub
Defo
AffiliateFix
BlackHatWorld
Forobeta
HackerdeCroissance
AdvertCN
How shall I divide these awesome forums, you ask?
5. Pinterest Pins
Pinterest is a resource board for a primarily female audience interested in crafts, art and design. You can create some very interested followers just by promoting your offers in the right way on the site.
Now that Pinterest has
lifted the ban on using affiliate links
, you're free to
add as many pins with affiliate links to your Pinterest boards as you want
. The key is to
prepare your profile and add those pins strategically
, so you make money and don't annoy or lose your followers.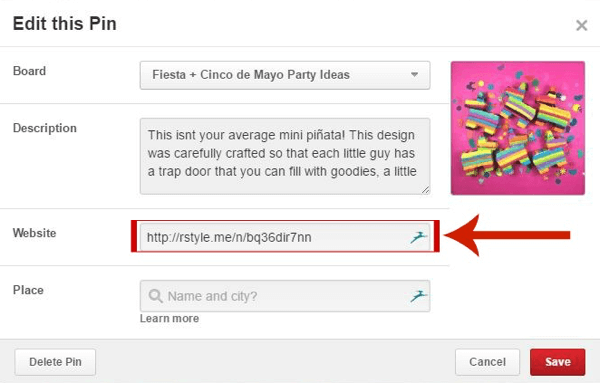 Keep in mind that it's important to
promote affiliate product links authentically
. Refrain from being salesy and remember that your primary job is to help readers or customers find products that are useful, inspirational, and beautiful.
Focus on sharing products that make your audience members' lives easier
, and you'll naturally increase clicks and sales.
Some Best Tips for find some best product searches for affiliate
Join affiliate programs individually:
Most of the online products have their own in-house affiliate programs. All you need to do is find the hottest selling products in your niche and take the opportunity to market these products. For example, if you run a blog about dogs, you can try to find an affiliate program related to dog food or dog care. Find the companies that are selling such products online, and on their website you will find the links to the affiliate programs. Alternatively, you can simply Google "site:domain.com affiliate" or "(product name) + affiliate program". These are manual searches, of course, but this works in most cases, especially when you are in a niche where it is difficult to find an affiliate product. (An example of this might be something like tattoo designs.)
cradit - blank