5 Best Android emulators for PC
There are several reasons for emulating Android on a PC or Mac. It's often easier to test apps on a desktop than a mobile device, and for everyone else there's the appeal of being able to play mobile games on a much larger screen.
App developers may be trying to test their application before shipping it out. Gamers may want to use a mouse and keyboard on their games. Maybe you just want it there to have it. In any case, Android emulation on PC is possible and we're going to take a look at the best Android emulators for PC.
Well, having an android emulator doesn't cost you a penny, as there are tons of free ones out there if you need extra features you have to shell out some bucks.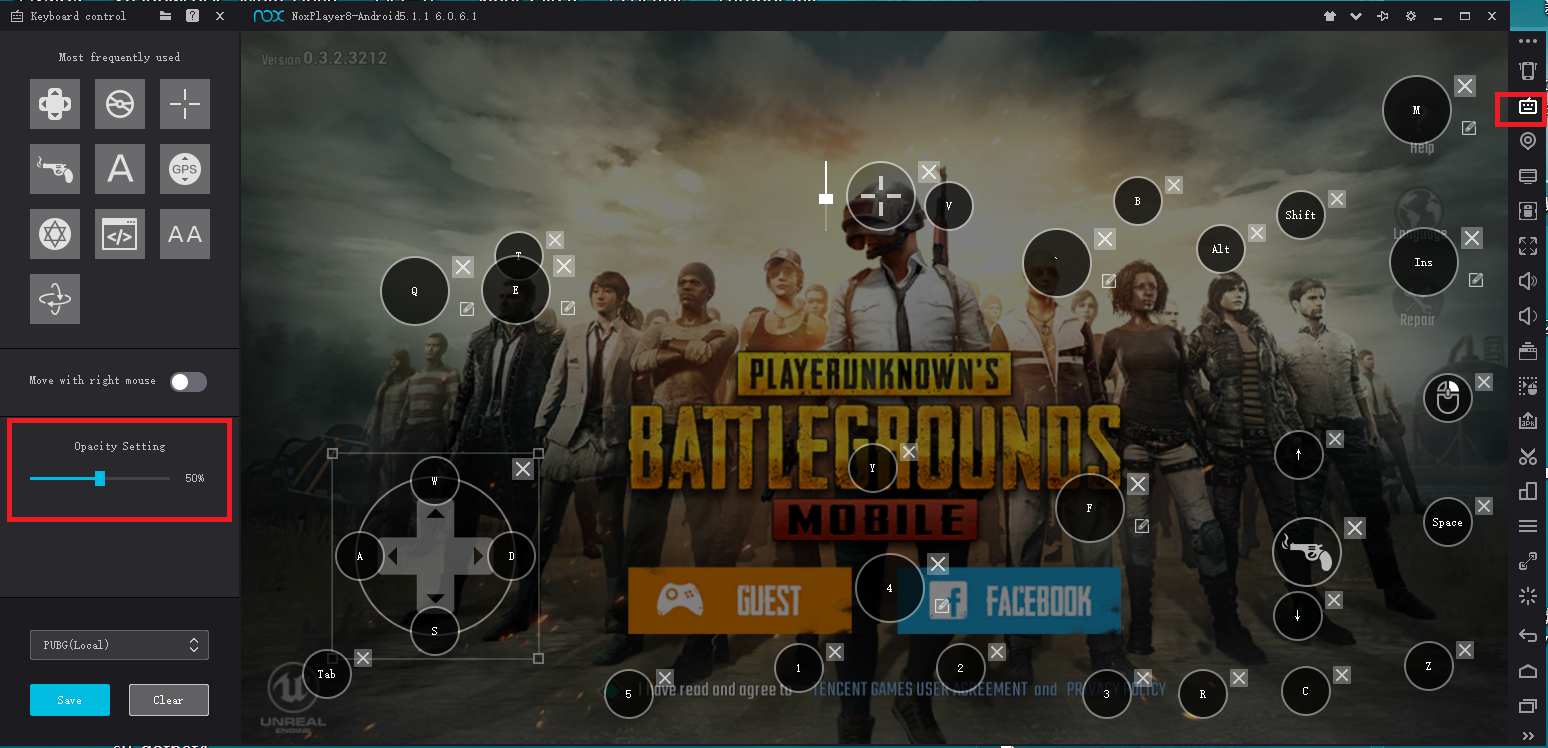 Nox App player especially targets Android gamers. Although the emulator is perfectly fine for other Android apps and enjoying the whole Android experience, it is best suited for playing massive games like PUBG or Justice League. And it's absolutely free with no sponsored ads.
The Nox emulator allows you to map keys of Keyboard, Mouse, and Gamepad. You can even assign keyboard keys for gestures, for instance, mapping shortcut for swiping right.
Nox is just as fluid as BlueStacks and even faster. It's a solution that was released not too long ago and looks promising. Far from being as remarkable as a normal PC, I was pleasantly surprised by the task execution speed of the emulator, although some elements did give it a run for its money. This was particularly an issue with power-hungry games. I didn't notice many problems with regard to app usage, aside from the non-compatibility of some apps.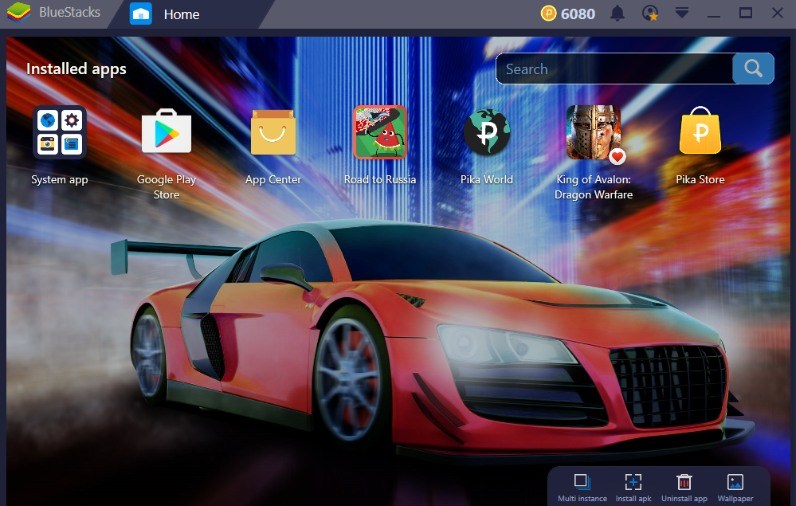 BlueStacks is probably the most known Android emulator among the Android users. The emulator is preferred for gaming and is ridiculously easy to set up. Other than Play Store, you have the option of downloading BlueStacks optimized apps from its own app store. The newer version, called BlueStack 3, supports keyboard mapping but does not go well with gestures.
A major drawback of BlueStacks emulator is that it gets sluggish in productivity apps. Other than that, the sponsored ads make the emulator lose behind other top free emulators.
BlueStacks App Player is perhaps the best-known Android emulator, and it's hardly surprising given its quality and reliability. BlueStacks has been designed with ease of use in mind, and looks and feels just like Android on a tablet or smartphone. There are free and paid-for versions available. The free one includes some ads and the occasional sponsored app, but these are pretty discreet.
BlueStacks is primarily about games and the interface is essentially a front end for downloading and installing them, but it's also possible to visit the Google Play Store and search for other apps.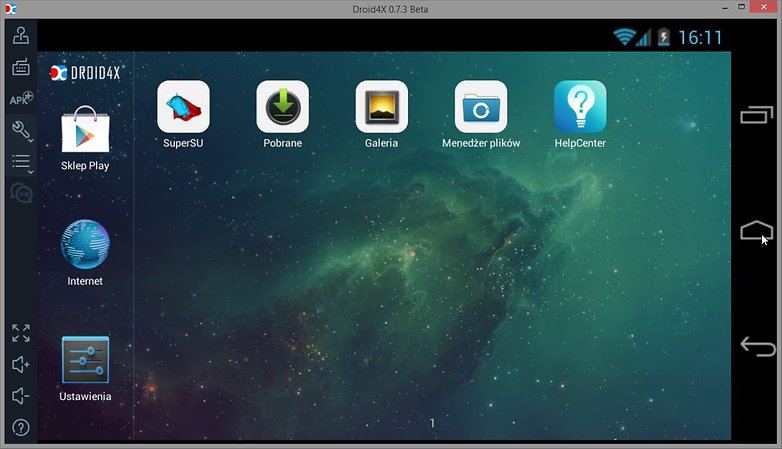 Droid4X, which is also free, may not have the most attractive interface but it works perfectly. Unlike other closed off emulators, this one is more open as it allows the user to have control, including all basic Android settings. In terms of fluidity, it's good but far from being as successful as the two other emulators mentioned above.
Droid4X has had its ups and downs. However, it's one of the classic Android emulators for PC. It features a simple design that should be easy for most people to use. It markets itself towards gamers and boasts support for simpler, casual games. However, like most Android emulators, you can do productivity stuff if you want to. This one is not in active development anymore. Its last update was March 28th, 2016. Thus, we recommend you tread with caution as this could be a buggy and unstable product. Droid4x is also Mac compatible. Finding the installer for that is a little difficult, though.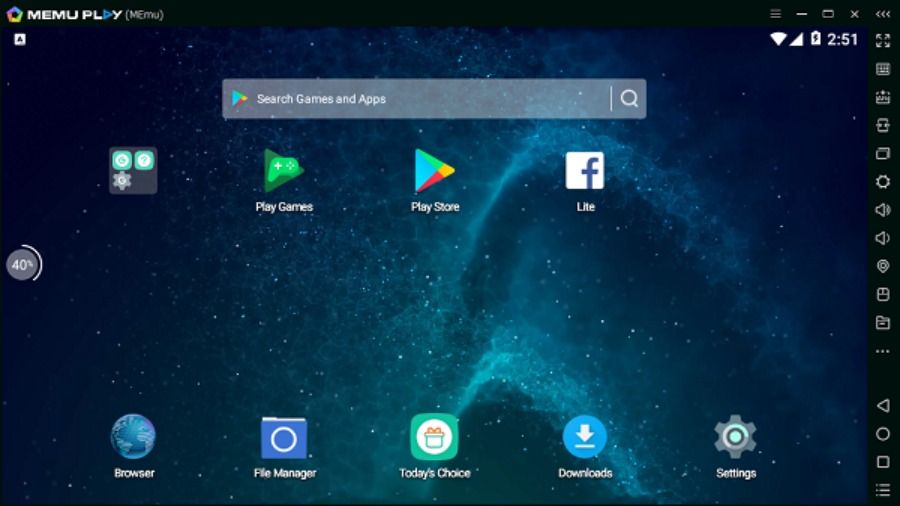 MeMu is relatively a new app player in comparison to the others. Launched in 2015, the MeMu Play, again, is focused on gaming. Regarding the speed, this Android emulator gives similar results as Nox and BlueStacks.
One of the most important features of MeMu Android emulator is its support for both AMD and Nvidia chips. It also supports different Android versions like Android Jelly Bean, Kit Kat, and Lollipop. While MeMu advocates for high-performance gaming, the graphics performance is relatively poor. You would notice little textures and smoothness missing when compared to other app players.
MeMu is currently based on Android Lollipop and works top of the class with productivity apps. And if you are looking forward to playing games like Ingress or Pokémon Go, this should be your choice.
That's rarer than you'd think. Additionally, it supports Android Jelly Bean, Kit Kat, and Lollipop. You can even run multiple instances at once. That makes it one of the few emulators that goes as high as Lollipop. Like many, you can use this for pretty much whatever you want. It'll support most games and most apps. However, we recommend it mostly for productivity. It's free to download and use if you want to.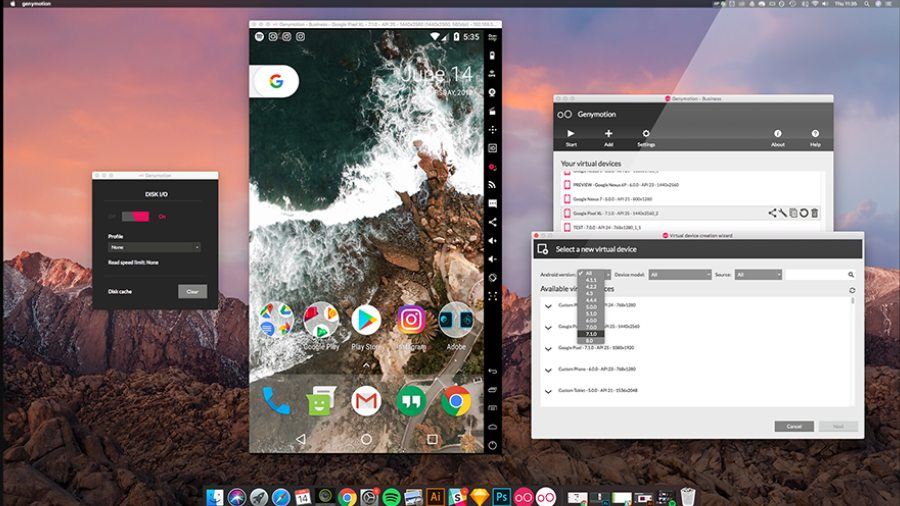 Genymotion is not your casual Android emulator; it is only targeted at developers. The Android emulator lets you test apps on a variety of virtual devices with different versions of Android. The emulator is compatible with Android SDK and Android Studio. It even works macOS and Linux.
Since Genymotion is inclined towards developers, it is equipped with lots of developer-friendly features. And it might not be the right choice for people looking for Android gaming experience.
Genymotion premium version cost around $136/year.
This Android emulator is mostly for developers. It lets you test your apps on a variety of devices without owning them. You can configure the emulator for a variety of devices with various versions of Android to help suit your needs. For instance, you can run a Nexus One with Android 4.2 or a Nexus 6 with Android 6.0. You can easily switch between virtual devices at will. It's not great for consumer uses, but Genymotion does offer their services for free for personal use. It's usable both in the cloud and on your computer
By Sujeet Kumar